BUREAU OF WORKERS COMPENSATION
The EPC sponsors a BWC Group Rating Pool for Workers Compensation. Public School districts are eligible to join the Pool if they are credit rated. Districts which are penalty rated are welcome to take advantage of our group fee for administrator services with Hunter Consulting.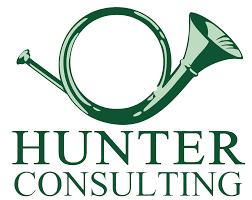 Covid-19 Update – Due to Covid-19 causing schools to be closed early and many staff members continuing to work from home, the BWC has added a telecommuting classification to all public employer policies for the 2020 policy year. This classification is rated in a way so as to offset the financial impact caused by Covid-19. The base rate for the telecommuting code (9444) is .19 vs. the typical district rate of .49 for manual 9434. The actual rate each district pays will vary, based on their claim history and discount program participation.
It is important that districts keep track of the employees that worked from home and the amount of time spent telecommuting, as the BWC may request verification of the reporting. Only payroll for the period of the duration of the Stay at Home Order can be reported under the 9444 classification, all other payroll will be reported under 9434.
Subject: Public Employers Teleworking Manual Classification
Continuing Class Code 9444-PEC Teleworking: In June 2021, when Governor DeWine ended the state of emergency, the Underwriting & Premium Audit Department announced the discontinuation of Public Employer classification code, 9444-Clerical Telecommuter. This was made effective on July 1, 2021. Public Employers were advised to report payroll for the remainder of policy year 2021 to the assigned PEC class code for staff teleworking on or after July 1, 2021. However, after further discussion and review by Employer Services and Actuarial, we have decided to continue this classification code for the remainder of policy year 2021 policy year and for the upcoming PEC policy year (2022). With the ongoing pandemic, we understand PEC staff continue to telework, therefore we feel it is appropriate to continue use of class code 9444.
Examples relating to public employer taxing districts
• Any public employees performing clerical duties while working from home are reportable to 9444.
• Public employee teachers who conduct classes on-line working from home are reportable to classification 9444. If tutoring is done by the teacher away from the teacher's home, then their entire payroll is reported to the operational classification.
• Public employee teachers who ended the previous school year working from home are reportable to 9444, including summer break, and as long as the schools remain closed.
• After a public school has students return to in-school classes, all payroll for teachers will be reportable to the operational classification code again.
• This revision to the class code assignment rule only applies beginning with the time of Governor DeWine's State of Emergency order, which he initiated March 9, 2020.
• To request the addition of class code 8871 – Clerical Telecommuter or 9444 for public employer taxing districts to your policy, please call 1-800-644-6292 or send an email to RTSclass@ohiobwc.com. Remember to include your policy number in your email request.
Notice to districts that allowed employees to work remotely - Posted 02/05/2021
EPC/HUNTER CONSULTING SAFETY TRAINING MEETINGS
The Southwestern Ohio Educational Purchasing Council (EPC) and Hunter Consulting Group are sponsoring Safety Program Development Training Seminars for all School Administrators of SWOEPC Group Members.  The following safety training topics to be discussed: Basic Safety Planning; Near-Miss Reporting and Safety Committees.  This training offered is to help group members meet their annual requirements towards safety training hours.  The following training is developed for School Administrators.
Click here to sign up for Workers Comp and/or Safety Training Email Notices
Next Safety Training Session:  November 16, 2021 via Zoom
Contact us to Sign Up for this session at Robin.Houston@epcschools.org 
Step 1 – Visible, Active Senior Management Leadership
Step 2 – Employee Involvement and Recognition
Step 3 – Medical Treatment and Return to Work Practices
Step 4 – Communication
Step 5 – Timely Notification of Claims
Step 6 – Safety and Health Process Coordination and Employer Education
Step 7 – Written Orientation & Training Plan
Step 8 – Written and Communicated Safe Work Practices
Step 9 – A Written Safety & Health Policy Statement
Step 10 – Recordkeeping & Data Analysis
BWC – Dozens of of training courses are available through BWC's Division of Safety & Hygiene. These courses are offered at the training center in Pickerington at the Ohio Center for Occupational Safety and Health (OCOSH) and at branch sites and BWC service offices across the state, including Toledo, Cincinnati, Canton, Cambridge, Portsmouth, Youngstown and Cleveland. Employers may enroll any number of employees at no additional cost. To enroll or learn more about the courses available, visit the BWC Learning Center at www.bwclearningcenter.com.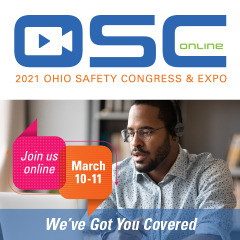 The BWC's 2020 Safety Congress & Expo will be held online March 10-11, 2021.
Please click here for addtional information.