BUREAU OF WORKERS COMPENSATION
The EPC sponsors a BWC Group Rating Pool for Workers Compensation. Public School districts are eligible to join the Pool if they are credit rated. Districts which are penalty rated are welcome to take advantage of our group fee for administrator services with Hunter Consulting.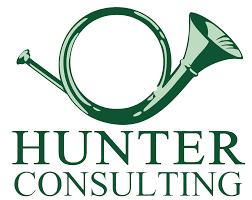 EPC/HUNTER CONSULTING SAFETY TRAINING MEETINGS
Step 1 – Visible, Active Senior Management Leadership
Step 2 – Employee Involvement and Recognition
Step 3 – Medical Treatment and Return to Work Practices
Step 4 – Communication
Step 5 – Timely Notification of Claims
Step 6 – Safety and Health Process Coordination and Employer Education
Step 7 – Written Orientation & Training Plan
Step 8 – Written and Communicated Safe Work Practices
Step 9 – A Written Safety & Health Policy Statement
Step 10 – Recordkeeping & Data Analysis
BWC – Dozens of of training courses are available through BWC's Division of Safety & Hygiene. These courses are offered at the training center in Pickerington at the Ohio Center for Occupational Safety and Health (OCOSH) and at branch sites and BWC service offices across the state, including Toledo, Cincinnati, Canton, Cambridge, Portsmouth, Youngstown and Cleveland. Employers may enroll any number of employees at no additional cost. To enroll or learn more about the courses available, visit the BWC Learning Center at www.bwclearningcenter.com.