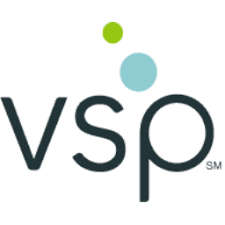 VISION SERVICE PLAN – VSP 
Website: www.vsp.com
Customer Service: 1-800-877-7195
Claim Form Mailing Address:
VSP Non Member Dr. Claims
PO Box 2487
Columbus, OH 43216-2487
ID Cards
VSP does not issue ID cards to members.   Your provider will verify your eligibility and plan benefits online with VSP by using your Social Security Number.


Finding Providers and Cost of Care:
You can find network providers and review your plan benefits by visiting www.vsp.com or through their mobile app.  You can easily create an account with the last 4 digits of your SSN.  Once you are logged in, you can click on Find a Doctor. You can search by location, office or Doctor name.  You can also click on Benefits to review you plan information.
VSP Resources and Programs:
Claim Problems, Coverage Questions:
Visit www.VSP.com or download the VSP Mobile App – it's the quickest way to get detailed information about your claims. 
Call Customer Service at the number listed above.
 If Customer Service is unable to resolve your problem, contact the EPC Benefits Team at 937-890-3725..